INDS 534/ARTS 534
After Disenchantment
This course is also offered as ARTS 534
Course Description
This class will be a weeklong, deep dive into the notion of "enchantment," to illuminate its aesthetic and theological dimensions, and its implications for life and faith in the present day. We will read key texts on enchantment, such as comparing primary textual examples in medieval bestiaries to Francis Bacon's scientific text, to modern accounts of enchantment from James K. A. Smith's engagement with Charles Taylor, to bold proposals on how people in the modern age might be "re-enchanted" by authors like Alison Milbank and Owen Barfield. Alongside these readings and lectures, we will discuss the book Klara and the Sun by Kazuo Ishiguro as an exploration of enchantment in the modern day.
Dates
Jul 10–Jul 14
Days & Times
Mon, Tue, Wed, Thur, Fri
8:30AM–11:30AM
Format
Onsite/Online
Credit Hours
1–2
Audit Hours
1
Faculty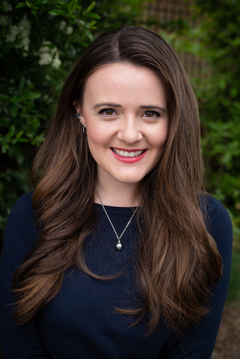 Joy Marie Clarkson
Research Associate in Theology & Literature
Notes
Course information sheets will be posted here soon.
Prerequisites
There are no prerequisites for this course.
"
What I love about Regent is that it's a place for people who have questions about their ordinary lives. Not just academic theological questions, but questions about what it means to live the good life or be faithful. Not just a space for heady conversations but a place to wrestle with faith and a place where they can belong." —
Vivian Lee
(MATS student)