INDS 521
Smartphones, Surveillance, and Human Flourishing
Course Description
Explore tools for building a theological framework for one of the most rapidly developing ethical challenges of our day: data collection and surveillance. Smartphones are everywhere, a valuable tool with thousands of uses in everyday life. But smartphones, along with many other daily-use devices, also perform regular surveillance. What happens to the data they handle? How is the global growth of everyday surveillance impacting human flourishing? What are its implications for values that concern us as Christians–things like freedom and fairness? And what role do we ourselves play in surveillance? Join us as we reflect on surveillance as a particular way of seeing and ask: "How might we relate this to how God sees? And how can that way of seeing shape our response to, and our engagement with, surveillance?"
Dates
Jul 17–Jul 21
Days & Times
Mon, Tue, Wed, Thur, Fri
8:30AM–11:30AM
Format
Onsite/Online
Credit Hours
1–2
Audit Hours
1
Faculty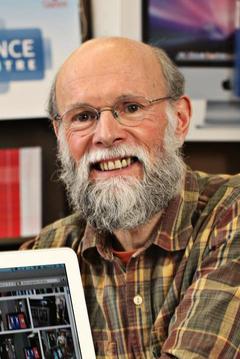 David Lyon
Professor Emeritus in Sociology and Law, Former Queen's Research Chair in Surveillance Studies, and Former Director of the Surveillance Studies Centre at Queen's University in Kingston Ontario
Notes
Course information sheets will be posted here soon.
Prerequisites
There are no prerequisites for this course.
"
What I love about Regent is that it's a place for people who have questions about their ordinary lives. Not just academic theological questions, but questions about what it means to live the good life or be faithful. Not just a space for heady conversations but a place to wrestle with faith and a place where they can belong." —
Vivian Lee
(MATS student)