2022 Regent Summer Programs
Courses
Longing for Shalom: Musical Lament in the Christian Imagination
Jul 25–Jul 29
•
8:30AM–11:30AM
•
INDS 510
•
1–2 Credits (1 Audit)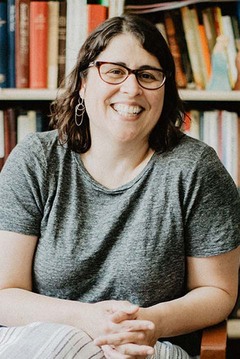 Explore how lament deepens and enriches the Christian longing for shalom, God's setting right of the world. Together we'll study various artists who have utilized the biblical categories of shalom and lament to develop a complex language of grief and lamentation—particularly through music. Discover the centrality of hope in these artistic responses, hope that emerges through the ongoing work and presence of the triune God of love and grace.
In-Person, Online & Recorded: This course is being offered in-person at Regent College and online for Summer Programs 2022. Students may choose to take this course in-person or online when registering for the course through REGIS. Note that in person space may be limited. In order to support students who are unable to attend the regular online class sessions, recordings will be made available on the course Moodle page for 48 hours following each class. In some cases, attendance at other sessions may be required.

Registration
Prerequisites
There are no prerequisites for this course.
Cost
All prices in Canadian Dollars
CREDIT HOURS COST
1 credit hour $505 • 2 credit hours $1010 • 3 credit hours $1515
AUDIT HOURS COST
1 audit hour $375 • 2 audit hours $750 • 3 audit hours $1125