HIST 547
History of Religion in America
Course Description
Christianity has been intertwined with American history, culture, and politics since the first arrival of European explorers. The close connection between faith and culture has been a double-edged sword, alternately supporting and inhibiting the growth of a vibrant and faithful church. Join us as we discuss the many ups and occasional downs of Christianity's sojourn in American history, examining key ideas, persons, movements, and institutions from the 16th century to the present day. No background knowledge of American history is necessary; all you need is a desire to learn more about the religious culture of Canada's southern neighbour.
Dates
Jul 3–Jul 7
Days & Times
Mon, Tue, Wed, Thur, Fri
8:30AM–11:30AM
Format
Onsite/Online
Credit Hours
1–2
Audit Hours
1
Faculty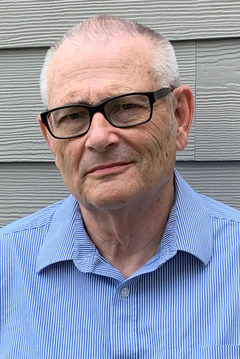 Grant Wacker
Gilbert T. Rowe Professor Emeritus of Christian History
Notes
Course information sheets will be posted here soon.
Prerequisites
There are no perquisites for this course.
"
What I love about Regent is that it's a place for people who have questions about their ordinary lives. Not just academic theological questions, but questions about what it means to live the good life or be faithful. Not just a space for heady conversations but a place to wrestle with faith and a place where they can belong." —
Vivian Lee
(MATS student)