HIST 512/ARTS 512
The Puritan Literary Imagination
This course is also offered as ARTS 512
Course Description
Immerse yourself in two classics of the Christian imagination: Milton's Paradise Lost (1667) and Bunyan's Pilgrim's Progress (1678). Written just over a decade apart, these texts have profoundly shaped the modern literary and theological imagination–especially our concepts of God, Satan, sin, the fall, human nature, and paradise. Join us as we explore the artistry and doctrinal perspectives of these two seventeenth-century Puritans and encounter afresh their remarkable insights into the Christian experience.
Classes will begin with a short 20–25 minute mini-lecture introducing the key themes under discussion and providing relevant historical contexts, followed by open discussion in seminar-style format.
Dates
Jul 17–Jul 21
Days & Times
Mon, Tue, Wed, Thur, Fri
8:30AM–11:30AM
Format
Onsite/Online
Credit Hours
1–2
Audit Hours
1
Faculty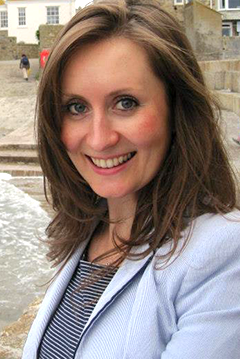 Johanna Harris
Senior Lecturer in English Literature
Notes
Course information sheets will be posted here soon.
Prerequisites
There are no prerequisites for this course.
"
What I love about Regent is that it's a place for people who have questions about their ordinary lives. Not just academic theological questions, but questions about what it means to live the good life or be faithful. Not just a space for heady conversations but a place to wrestle with faith and a place where they can belong." —
Vivian Lee
(MATS student)