BIBL 516
The Book of Joshua
Course Description
The Book of Joshua recounts Yahweh's fulfilment of a centuries-old promise to Abraham–the promise that his descendants would inherit the land of Canaan. Historically understood as a testimony to the faithfulness and power of God, Joshua has become controversial in recent years. Is this a story about God's gracious provision, or a record of genocide? Should it draw us to shame or to worship? Consider the highlights of this challenging and important book, examine common misconceptions, and expand your understanding on both a literary and a theological level.
Dates
Jul 10–Jul 14
Days & Times
Mon, Tue, Wed, Thur, Fri
8:30AM–11:30AM
Format
Onsite/Online
Credit Hours
1–2
Audit Hours
1
Faculty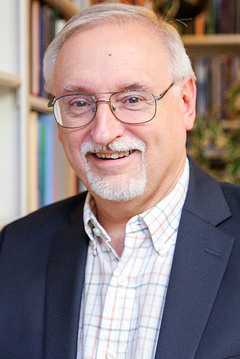 John H. Walton
Professor of Old Testament
Notes
Course information sheets will be posted here soon.
Additional Info
Prerequisites
There are no prerequisites for this course.
"
What I love about Regent is that it's a place for people who have questions about their ordinary lives. Not just academic theological questions, but questions about what it means to live the good life or be faithful. Not just a space for heady conversations but a place to wrestle with faith and a place where they can belong." —
Vivian Lee
(MATS student)