BIBL 506
A Narrative Approach to the Gospels and Acts
Course Description
Learn to see the Gospels and Acts in a new light. Engage with the full narrative scope of these books from beginning to end, exploring the ways in which the biblical authors told the stories of Jesus and the early church. Discover their narrative contours through an examination of literary elements such as plotting, characterization, point of view, and intertextual emphases. Cultivate a deeper understanding and appreciation of both the literary artistry and the theological impact of each book. In the process, consider how these eternally compelling stories can help you better understand your own story.
Dates
Jul 24–Jul 28
Days & Times
Mon, Tue, Wed, Thur, Fri
8:30AM–11:30AM
Format
Onsite/Online
Credit Hours
1–2
Audit Hours
1
Faculty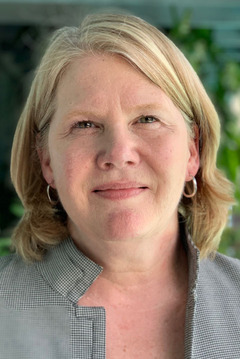 Jeannine Brown
Professor of New Testament
Prerequisites
There are no prerequisites for this course.
"
What I love about Regent is that it's a place for people who have questions about their ordinary lives. Not just academic theological questions, but questions about what it means to live the good life or be faithful. Not just a space for heady conversations but a place to wrestle with faith and a place where they can belong." —
Vivian Lee
(MATS student)