ARTS 536/SPIR 536
The Arts, Empathy, and Spiritual Formation
This course is also offered as SPIR 536
Course Description
Our malnourished capacity for empathy flows out of an equally malnourished imagination. To truly love and welcome others, we need to strengthen our imagination, learning to see our neighbours as God sees them. To do this, we need stories–stories that illuminate and convict, take us beyond ourselves, and enable us to see the beauty and complexity of our neighbours' worlds. Join us for an interdisciplinary exploration of narrative art in literature, film, television, and music, as we discover how expanding our imaginations can embolden and empower us to love our neighbours as ourselves.
Dates
Jul 24–Jul 28
Days & Times
Mon, Tue, Wed, Thur, Fri
1:30PM–4:30PM
Format
Onsite/Online
Credit Hours
1–2
Audit Hours
1
Faculty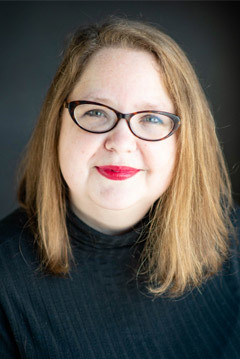 Mary McCampbell
Associate Professor of Humanities
Prerequisites
There are no prerequisites for this course.
"
What I love about Regent is that it's a place for people who have questions about their ordinary lives. Not just academic theological questions, but questions about what it means to live the good life or be faithful. Not just a space for heady conversations but a place to wrestle with faith and a place where they can belong." —
Vivian Lee
(MATS student)