APPL 729/INDS 729
Seminar: Calling, Context, and the Church: From Belonging to Witness
This course is also offered as INDS 729
Course Description
How do churches discern and incarnate God's calling in their communities? Grounded in a theological framework for vocation, insights from contemporary scholar-practitioners, qualitative tools and strategies, and relevant case studies that include the work of Regent Exchange, this seminar course offers a fresh approach to vocation with practical implications for the church as a learning community. Students will come away with a new vision for their church's vocation along with a draft plan to cultivate a deeper engagement with these ideas in their own ecclesial and community contexts.
Note: This course is available in two formats. Students wishing to enroll in a 1-2 credit non-seminar course should register for APPL/INDS 529. Those who wish to take the full 3-credit course—which includes an afternoon seminar in addition to the morning lecture—should register in APPL/INDS 729. Registration deadline for APPL/INDS 729 is June 2nd.
Dates
Jun 26–Jun 30
Days & Times
Mon, Tue, Wed, Thur, Fri
8:30AM–4:30PM
Format
Onsite/Online
Credit Hours
3
Audit Hours
No audit available
Faculty
Rhonda McEwen
Director of Regent Exchange; Associate Professor of Education and Culture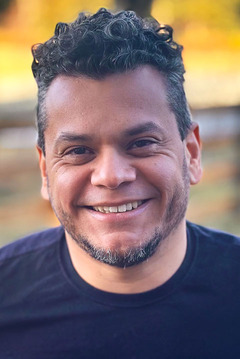 Gustavo H.R. Santos
Research Affiliate
Notes
Course information sheets will be posted here soon.
Prerequisites
There are no prerequisites for this course.
"
What I love about Regent is that it's a place for people who have questions about their ordinary lives. Not just academic theological questions, but questions about what it means to live the good life or be faithful. Not just a space for heady conversations but a place to wrestle with faith and a place where they can belong." —
Vivian Lee
(MATS student)