2022 Regent Summer Programs
Courses
하나님 나라 복음으로 교회 새롭게 하기 (The Kingdom in Korea: The Renewal of Alternative Churches)
May 16–May 20
•
8:30AM–4:30PM
•
APPL 597
•
2–3 Credits (2 Audit)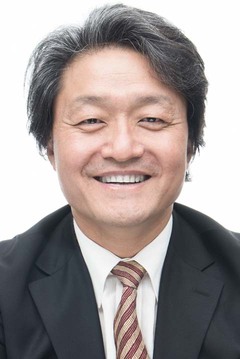 교회를 사랑하는 사람들과 함께 모여 하나님 나라의 복음에 기초한 사역을 성찰하고 꿈꾸고 준비합시다. 하나님 나라의 복음의 신학적 토대를 이해하고 실천적 적용을 모색하고 한국 교회에 주는 도전을 성찰합니다. 찾는이 중심, 진실한 공동체, 균형 있는 성장, 안팎의 변혁, 종말론적 예배라는 하나님 나라 복음의 핵심 가치를 살펴보며 하나님 나라 복음이 어떻게 역사하는지 이해하며 교회를 개척하고 갱신하는 힘을 얻을 것입니다.
Note: (1) In-person (on campus) class is the current plan for the course and we certainly hope this is possible.
(2) Due to COVID-19 safety measures, however, the course might be offered via ZOOM, in which case the class time will be 3:00 - 6:00 p.m. and 7:30 - 10:30 p.m (PST) in order to accommodate the time zone of the lecturer in Korea.
(2) Thus, those who plan to travel to Vancouver to participate the course in-person, it is recommended to inquire at Regent Reception to confirm the modality of the course before making non-reversible decisions such as purchasing plane tickets.
Registration
Prerequisites
There are no prerequisites for this course.
Additional Info
This course is taught in Korean offered in partnership with Vancouver Institute for Evangelical Worldview (VIEW).
Cost
All prices in Canadian Dollars
CREDIT HOURS COST
1 credit hour $505 • 2 credit hours $1010 • 3 credit hours $1515
AUDIT HOURS COST
1 audit hour $375 • 2 audit hours $750 • 3 audit hours $1125