APPL 578
When Christians Disagree: Church Unity in an Age of Division
Course Description
Survey the typologies of engagement with the public square that have been offered by various Christian traditions (giving particular attention to the broad evangelical tradition). Explore a spectrum that includes disengagement, cooperation, co-optation, and confrontation, and analyze the theological assumptions and perspectives that inform choices about whether and how to engage. We will consider how dominant evangelical paradigms of Christian engagement in the public square lack the pursuit of the common good, and make a strong case that the authentic gospel—embodied in the person and work of Jesus and explicated in the motif of the kingdom of God—is good news not only for those who believe, but also for those who may not believe. As we will see, the gospel places an obligation on all who believe not only to proclaim and demonstrate the good news of salvation, but also to strive for the common good.
Dates
Jul 10–Jul 14
Days & Times
Mon, Tue, Wed, Thur, Fri
8:30AM–11:30AM
Format
Onsite/Online
Credit Hours
1–2
Audit Hours
1
Faculty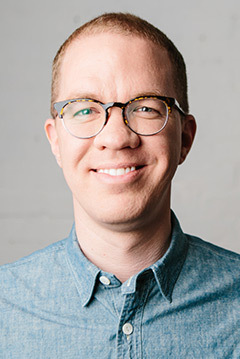 Wesley Hill
Associate Professor of New Testament
Notes
Course information sheets will be posted here soon.
Prerequisites
There are no prerequisites for this course.
"
What I love about Regent is that it's a place for people who have questions about their ordinary lives. Not just academic theological questions, but questions about what it means to live the good life or be faithful. Not just a space for heady conversations but a place to wrestle with faith and a place where they can belong." —
Vivian Lee
(MATS student)