APPL 545/ARTS 545
The Galilean: Details of the Heart of Jesus
This course is also offered as ARTS 545
Course Description
The purpose of this class is to engage at the level of the imagination with the details of the life of Jesus, including his world, heart, and mind. This will involve a thorough examination of the gospels, as well as attention to secondary sources. It is not enough to simply know the details of Jesus's life—we need to understand what the details mean. For example, Jesus is a Galilean—what does that tell us? He is a conservative, observant Jew—what are the implications? The goal of this course is to develop a lifelong approach to listening to the life of Jesus.
Dates
Jun 5–Jun 9
Days & Times
Mon, Tue, Wed, Thur, Fri
1:30PM–4:30PM
Format
Onsite/Online
Credit Hours
1–2
Audit Hours
1
Faculty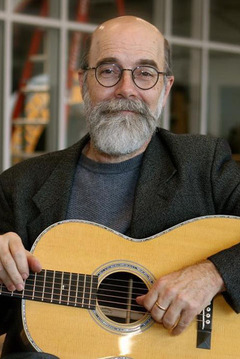 Michael Card
Singer, Songwriter, & Author
Notes
Course information sheets will be posted here soon.
Additional Info
Prerequisites
There are no prerequisites for this course.
"
What I love about Regent is that it's a place for people who have questions about their ordinary lives. Not just academic theological questions, but questions about what it means to live the good life or be faithful. Not just a space for heady conversations but a place to wrestle with faith and a place where they can belong." —
Vivian Lee
(MATS student)