APPL 517
Bullies and Saints: Lessons from Church History
Course Description
This course offers a sweeping survey of Christian history, with special attention to the first thousand years. It explores the many and varied ways Christians both embodied and betrayed the way of Jesus Christ. While heavily informed by the relevant primary sources and historical best-practice, the unit seeks to draw out tentative lessons for contemporary Christian ethics, worship, mission, leadership, and social engagement.
Dates
May 15–May 19
Days & Times
Mon, Tue, Wed, Thur, Fri
1:30PM–4:30PM
Format
Onsite/Online
Credit Hours
1–2
Audit Hours
1
Faculty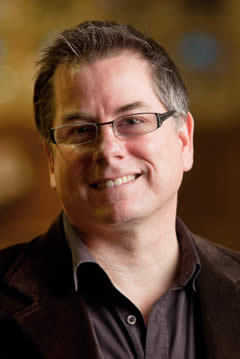 John Dickson
Jean Kvamme Distinguished Professor of Biblical Evangelism and Distinguished Scholar in Public Christianity
Notes
Course information sheets will be posted here soon.
Prerequisites
There are no prerequisites for this course.
"
What I love about Regent is that it's a place for people who have questions about their ordinary lives. Not just academic theological questions, but questions about what it means to live the good life or be faithful. Not just a space for heady conversations but a place to wrestle with faith and a place where they can belong." —
Vivian Lee
(MATS student)