About Regent Exchange
PROGRAM INFORMATION
Regent Exchange: Churches for the Common Good is a fresh expression of Regent College's longstanding commitment to integrative theology that embraces all of life. Rooted in God's story, we walk with churches in Cascadia connecting faith with all of life and contributing to the common good.
Regent Exchange is a church partnership and educational research initiative and consists of three areas of focus:
CHURCH LEARNING JOURNEY
The Church Learning Journey is at the centre of Regent Exchange. We assemble small cohorts of churches and journey together as they learn and discern how God might be calling them to serve the common good. Churches are then supported through resources and grant funding to initiate a new ministry project. We have chosen to focus on churches in the region commonly known as Cascadia, which includes the lower mainland of British Columbia (the Vancouver metropolitan area and Fraser Valley), and Western Washington state. Find more information about the Church Learning Journey here. To apply to join a cohort, please complete the Expression of Interest form.
RESOURCE DEVELOPMENT
Regent Exchange is committed to curating and developing resources on the topic of vocation and calling, with a particular focus on developing resources which address the corporate calling of the church. Find a short list of curated Resources here.
Read our Request for Proposals for a special issue of the Regent World and learn more about this exciting partnership here.
RESEARCH
Regent Exchange's core research question is: How do churches in Cascadia discern and experience (understand and incarnate) their vocation in the communities where they live and work? Put another way, Regent Exchange is deeply interested in the learning process of churches, and how a church discovers its corporate calling to contribute to the common good.
Staff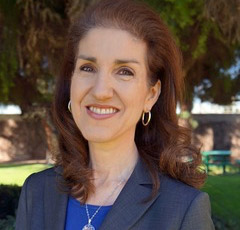 Rhonda McEwen
Director of Regent Exchange
Associate Professor of Education and Culture, Regent College (BA, MA, PhD)
Rhonda serves on faculty at Regent College and is deeply committed to Regent's vision of connecting the academy, the church, and the world. She comments, "Regent Exchange is a wonderful expression of Regent's long commitment to integrative theology that embraces all of life… Our deepest hope for the project is that it will involve a fruitful exchange of ideas between Regent and the churches involved, and that it will serve those churches well as they explore what it means to serve the common good in their particular contexts."
Elsie Lo
Research and Learning Facilitator (BA, MA)
Elsie is a gifted communicator with a background in campus ministry and a heart for leadership development, spiritual formation, and intercultural training. She has a particular interest in walking with women and ethnic minorities as they lean into leadership.
Elsie first came to Regent for a Summer Programs course in 2009, returning to begin her MATS degree in 2018. "I'm excited to work on Regent Exchange," she says, "not only because I resonate with the vision and mission of Regent College, but also because the opportunity sits at the intersection of my passion for thoughtful research, whole-life discipleship, and pioneering innovative ministry. I am excited to see the project bring the gifts of deep faith and scholarship to meet real-world contexts."
In addition to her BA in Social Development Studies and an MA in TESOL, she holds a Certificate in Intercultural Studies from UBC. Elsie enjoys hiking and spending time near the ocean with her husband Phil and their daughter Raven.
Steering Committee
Christina Lui
Alumni and Church Involvement Officer, Regent College
Christina's work at Regent brings her experience in pastoral ministry together with her passion for connecting and empowering people with a theological education that engages the whole person. She was part of the initial planning phase of Regent Exchange and continues to advise the project and cultivate long-term relational connections with the churches that participate in Regent Exchange.
After finishing her MCS at Regent College in 2006, Christina served as the Associate Pastor at University Chapel on the UBC campus from 2008 to 2016. She comments, "Regent has always been for the church, and because of Regent Exchange, we now have the opportunity to journey together even more closely than we have in the past. I'm excited for both how churches will learn and grow, and for how Regent will learn and grow through this initiative."
Christina believes strongly that Regent's presence—extended through its extensive alumni network—continues to bring about great good for the church and the world. She and her husband, Daniel Ray (MDiv '10), have two young children and live in Vancouver.
Jonathan Bird
Church Relations Specialist, Union Gospel Mission
As Church Relations Specialist for Union Gospel Mission, Jonathan finds joy in helping congregations flourish through pursuing the shalom of the people and places of their neighbourhood. He believes that in seeking peace for others, churches discover the mutual transformation Jesus makes possible when we do life with folks experiencing poverty, homelessness, or addiction.
He holds an MCS in Old Testament Studies from Regent College where he paid attention to the implications of ancient Israel's story for Christian mission in the postmodern era. He also holds an MA in Literature from Miami University (Ohio) where he studied critical theory and the aspirations of the avant-garde to remake society after the "death of God." He is fascinated by the implications of the story of redemption having an urban conclusion, and the implication that the built form and culture of the city shape human identity as well as Christian spirituality.
Jonathan has worked in ecumenical city-reaching, parish community development, home renovation and construction, cabinet-making, municipal affordable housing development, and academia. The common foundation to the many shapes his career has adopted is this: a passion to see the church grow in her active love and knowledge of the modern city. It is that passion, combined with years of diverse on-the-ground experience that he brings to the Regent Exchange Steering Committee.
Joshua Koh
Congregational Pastor, Fraser Lands Church
Joshua Koh (MDiv '06, Regent College) is a Chinese American born in Penang, Malaysia, and raised in Chicago, where he completed a BA in Bible and Psychology at Wheaton College. While pursuing his MDiv at Regent Josh met his wife Jenny and decided to make Vancouver home.
Josh has a passion for leading God's people into intimate encounters with God through music and desires to shape their biblical and cultural worldview through teaching and worship. He is committed to nurturing conversations about the intersection between race, culture, and faith. More recently he has been discovering and practicing principles of soul care through inner healing and deliverance prayer ministry.