About Regent Exchange
PROGRAM INFORMATION
Regent Exchange: Churches for the Common Good is a fresh expression of Regent College's longstanding commitment to integrative theology that embraces all of life. Rooted in God's story, we walk with churches in Cascadia connecting faith with all of life and contributing to the common good.
Regent Exchange is a church partnership and educational research initiative and consists of three areas of focus:
CHURCH LEARNING JOURNEY
The Church Learning Journey is at the centre of Regent Exchange. We assemble small cohorts of churches and journey together as they learn and discern how God might be calling them to serve the common good. Churches are then supported through resources and grant funding to initiate a new ministry project. We have chosen to focus on churches in the region commonly known as Cascadia, which includes the lower mainland of British Columbia (the Vancouver metropolitan area and Fraser Valley), and Western Washington state. Find more information about the Church Learning Journey here.
RESOURCE DEVELOPMENT
Regent Exchange is committed to curating and developing resources on the topic of vocation and calling, with a particular focus on developing resources which address the corporate calling of the church. Find a short list of curated Resources here.
Regent Exchange is pleased to share with you this special issue of Regent World: Vocation Reimagined: Being the Church in a Time of Uncertainty featuring the stories of individuals and churches who are creatively living out their calling as the people of God and contributing to the common good in a diversity of places and spaces.
RESEARCH
Regent Exchange's core research question is: How do churches in Cascadia discern and experience (understand and incarnate) their vocation in the communities where they live and work? Put another way, Regent Exchange is deeply interested in the learning process of churches, and how a church discovers its corporate calling to contribute to the common good.
Staff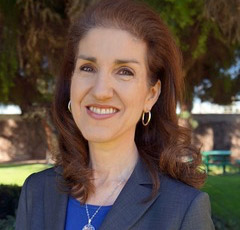 Rhonda McEwen
Director of Regent Exchange
Associate Professor of Education and Culture, Regent College (BA, MA, PhD)
Rhonda serves on faculty at Regent College and is deeply committed to Regent's vision of connecting the academy, the church, and the world. She comments, "Regent Exchange is a wonderful expression of Regent's long commitment to integrative theology that embraces all of life… Our deepest hope for the project is that it will involve a fruitful exchange of ideas between Regent and the churches involved, and that it will serve those churches well as they explore what it means to serve the common good in their particular contexts."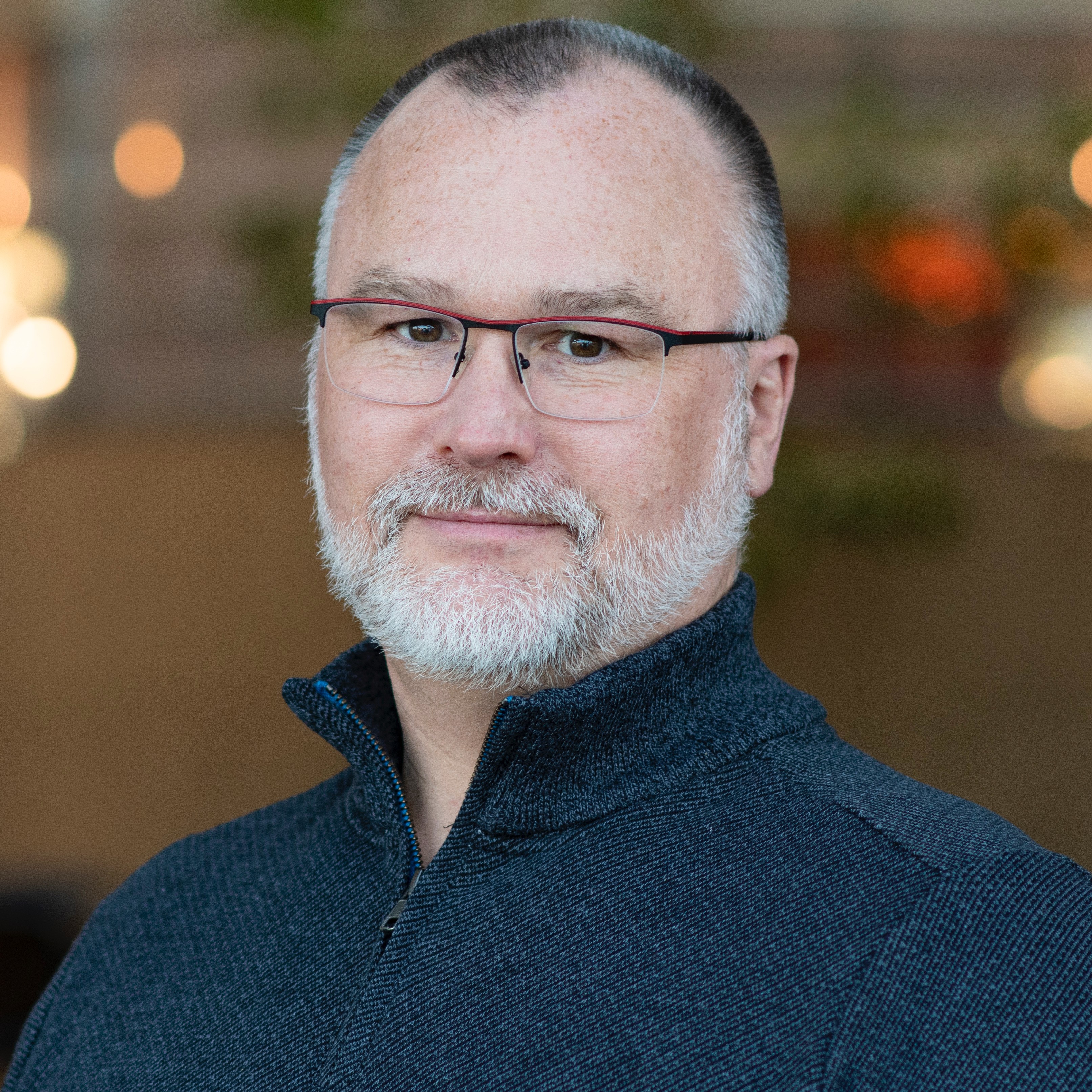 Kim Boldt
Research Associate and Project Manager (BA, MDiv)
Kim has a long history with Regent College, both as an MDiv student as well as many years helping to manage Regent Bookstore. He is deeply dedicated to the local church, having served in both pastoral ministry and lay leadership roles in church plant and established church contexts. Kim is particularly interested in questions of discernment around the church's vocation. He is grateful for this opportunity to bring his church experience to Regent Exchange, helping churches to more fully develop their discernment skills and actively live out their calling in their neighbourhoods.
Conor Wilkerson
Church and Alumni Engagement Officer (BA, MATS, ThM)
Previously having worked in broadcasting, pastoral ministry, and even as a pretzel maker, Conor now serves as the Church and Alumni Engagement Officer at Regent College. He is passionate about helping people find their place in the 'big story'. He loves walking with others as they explore the deep questions that inspire them and 'make them tick.'
Conor completed his MATS in Old Testament at Regent College in 2019, and went on to complete a ThM in 2021. Prior to these studies, he served as a pastor at the South Burnaby Church of Christ from 2011-2017, first as a Youth Minister and then as an Associate Minister. He continues to serve as a regular member and explore the vocation of lay ministry. He has also taught at, directed for, and served on the board of Spruston Road Bible Camp - a parachurch organization near Nanaimo, BC, on Vancouver Island.
His passion for creative communication and stories has been a common thread throughout his time studying broadcasting at BCIT, working in radio, pastoring, studying theology, and now working with Regent College and Regent Exchange. He is excited to walk with churches through the Regent Exchange journey as they explore their vocational story.
Steering Committee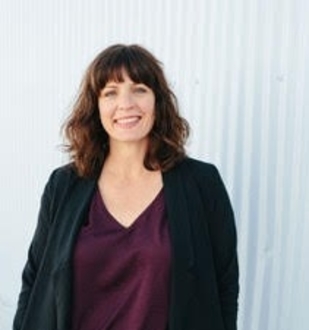 Amy Wilson-Roberts
Founder and Coach, A Mighty Oak
Amy Wilson-Roberts is the founder of A Mighty Oak, a coaching organization dedicated to seeing individuals and teams flourish in complex and dynamic times. Amy loves helping people find clarity and purpose and the courage to live into what matters most. She is a certified professional coach and Birkman consultant with 16 years coaching and 10 years directing non-profits. Amy also has a Masters degree from Regent College.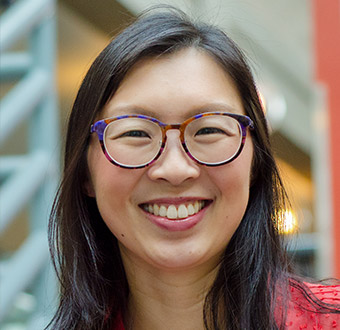 Christina Lui
Associate Director of Advancement
Alumni & Church Relations Office, Regent College
Christina's work at Regent brings her experience in pastoral ministry together with her passion for connecting and empowering people with a theological education that engages the whole person. She was part of the initial planning phase of Regent Exchange and continues to advise the project and cultivate long-term relational connections with the churches that participate in Regent Exchange.
After finishing her MCS at Regent College in 2006, Christina served as the Associate Pastor at University Chapel on the UBC campus from 2008 to 2016. She comments, "Regent has always been for the church, and because of Regent Exchange, we now have the opportunity to journey together even more closely than we have in the past. I'm excited for both how churches will learn and grow, and for how Regent will learn and grow through this initiative."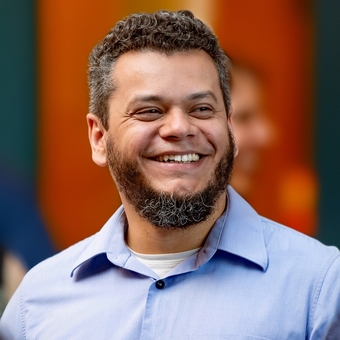 Gustavo H. R. Santos
MALTS Program Manager, Regent College
Gustavo is a former management consultant who migrated to the world of education. In 2015, he moved from São Paulo to Vancouver with his wife, Andrea, to pursue a master's degree at Regent College (MATS 2019). Currently, Gustavo serves as the program manager for the Master of Arts in Leadership, Theology, and Society (MALTS) at Regent, designed for working professionals who desire to grow in wisdom as they weave together theological insight, critical cultural analysis, and practical leadership training.
Gustavo is a board member at JustWork, an organization that provides employment opportunities for people who have struggled to find work. He is also a Research Affiliate at the Vancouver School of Theology, and his research focuses on developing a theology of labour based on the experiences of the working poor.
As a member of the Regent Exchange Steering Committee, Gustavo enjoys bringing his administrative experience and insights on adult theological education to foster theology that embraces all of life.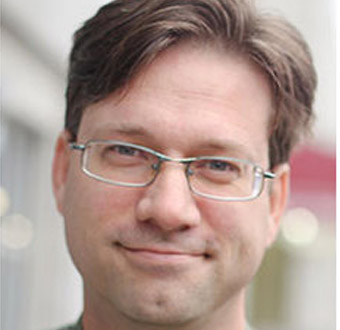 Jonathan Bird
Church Relations Specialist, Union Gospel Mission
As Church Relations Specialist for Union Gospel Mission, Jonathan finds joy in helping congregations flourish through pursuing the shalom of the people and places of their neighbourhood. He believes that in seeking peace for others, churches discover the mutual transformation Jesus makes possible when we do life with folks experiencing poverty, homelessness, or addiction.
Jonathan holds an MCS in Old Testament Studies from Regent College and an MA in Literature from Miami University in Ohio. Jonathan has worked in ecumenical city-reaching, parish community development, home renovation and construction, cabinet-making, municipal affordable housing development, and academia. The common foundation to the many shapes his career has adopted is this: a passion to see the church grow in her active love and knowledge of the modern city. It is that passion, combined with years of diverse on-the-ground experience that he brings to the Regent Exchange Steering Committee.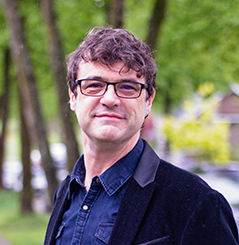 Mark Glanville
Associate Professor of Pastoral Theology, Regent College
Mark Glanville is the Associate Professor of Pastoral Theology at Regent College, Vancouver, and an Old Testament (Hebrew Bible) scholar. Prior to coming to Regent, Mark pastored for 14 years in both Vancouver, Canada and Australia. Mark has been bi-vocational, combining reflective missional pastoring with biblical scholarship. His recent publications include Refuge Reimagined: Biblical Kinship in Global Politics (co-written with Luke J. Glanville) and Freed to be God's Family: The Book of Exodus. Mark is also a trained jazz pianist and is married to Erin with two children.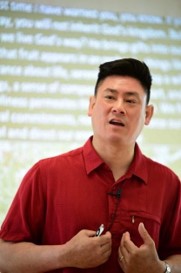 Ted Ng
Lead Pastor, Faith Community Christian Church
Ted has been a pastor in Vancouver since 1993, and planted Faith Community Christian Church in 2007. He has mentored many pastors (including interns from Regent College) over the past few decades, and has taught as an adjunct professor at Carey Theological Seminary. His commitment to collaboration within the Christian community has led him to various ministry initiatives in Metro Vancouver such as facilitating two ministry fellowships and participating in the Steering Committee of Regent Exchange. Ted's interests include spiritual theology, cultural exegesis, church history, intercultural dynamics, and missional engagement. Ted and his wife, Eudora, have three young adult children.