Keynote Speakers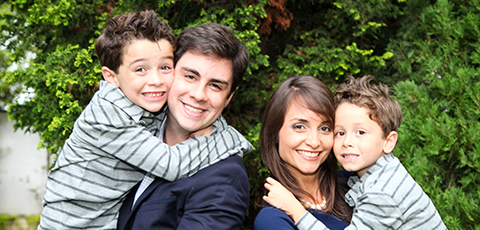 Sarah and René Breuel
René and Sarah Breuel grew up in Brazil. They arrived at Regent College as newlyweds in 2006 and each graduated with a Master of Divinity degree in 2009.
After Regent, they moved to Rome, Italy, where they have planted a church called Hopera. They dream of a movement of the gospel that contributes to Rome's spiritual, cultural, and social flourishing. Besides leading Hopera, René is also the author of The Paradox of Happiness and has a Master's in Creative Writing from Oxford University.
Sarah is the Director for Revive Europe and the youngest member of the Lausanne International Board of Directors. Previously, she served as Director for the Lausanne 2016 Global Younger Leaders Gathering.
They are the parents of Pietro and Matteo.
"I could not have asked for a better theological formation and life-changing experience than what I had in my years at Regent College. I learned from world class professors, was exposed to different theological backgrounds, and studied alongside people from all around the world and various professional backgrounds. Regent College is uniquely positioned to provide excellent education and a vibrant community of faith." - Sarah Breuel
"I dreamt of studying at Regent College for years—and the reality was better than what I had imagined. It was a wonderful opportunity to enrich my thinking, grow my faith, and prepare vocationally. Nowhere else do you find such a special combination of robust and passionate theology applied to all walks of life. I'm thrilled to be part of the chapter God is writing worldwide through the Regent community." - René Breuel
---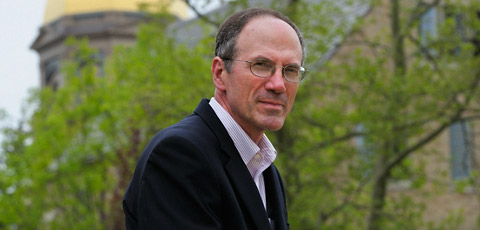 Dr. Mark Noll
Dr. Noll is a leading church historian. He recently retired as the Francis A. McAnaney Professor of History at the University of Notre Dame, having previously served as Professor of History and Theological Studies at Wheaton College. His teaching included courses on American religious and intellectual history, the Reformation, world Christianity, and Canadian history. At Regent he has been privileged to offer courses on Christianity and science, the recent history of world Christianity, hymnody, and eighteenth-century evangelicalism.
Dr. Noll has written and edited numerous books, most recently including Evangelicals: Who they Have Been, Are Now, and Could Be (with George Marsden and David Bebbington, Eerdmans, 2019), In the Beginning Was the Word: The Bible in American Public Life (OUP, 2015), From Every Tribe and Nation: A Historian's Discovery of the Global Christian Story (Baker Academic, 2014), Jesus Christ and the Life of the Mind (Eerdmans, 2011), and Clouds of Witnesses: Christian Voices from Africa and Asia (co-written with Carolyn Nystrom, IVP, 2011). He has also served on the editorial boards for Books & Culture and Christian History, and as co-editor of Library of Religious Biography for Wm. B. Eerdmans. In 2006 he received the National Endowment for the Humanities medal at the White House. Dr. Noll currently lives in Wheaton, Illinois, with his wife, Maggie.
"It has been my privilege to teach summer school at Regent just about every other year since 1990. I have also enjoyed a few visits during term time as well. These experiences have left two general impressions. First, Regent has steadily maintained an evangelical identity that is intellectually rigorous, spiritually compelling, and intentionally irenic. Second, it has served an international student body bringing the opportunities and challenges of the entire world to 5800 University Boulevard. And a bonus third: Regent has supported one of the very best bookstores in all of North America!"