Rod Wilson, President
BSc (University of Toronto), MA (York University), MTS (Conrad Grebel College), PhD (York University)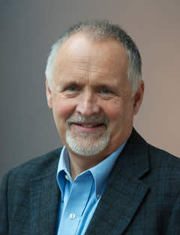 Our current President, Rod Wilson, PhD, has served the school since 2000. Originally trained as a clinical psychologist, Dr. Wilson pursued theological training after completing his doctoral work. He has been involved in the field of counselling and consulting for over thirty years and has held various positions at Tyndale College and Seminary in Toronto from 1978 to 1995: Professor, Dean of Students, Vice-President, and Academic Dean. From 1983 to 1995, he held part-time staff positions in two different churches, and from 1995 to 2000, he was the teaching pastor of a growing church in the suburbs of Toronto. In 2004, Dr. Wilson received an honorary doctorate from Trinity Western University in recognition of his gifts of leadership and acuity of vision.
— View Rod Wilson's full faculty profile
---
The Cabinet
The Cabinet is made up of senior administrative members who represent all areas of the College at one table. The Cabinet's mandate is to serve the school, interface directly with the Board, and address policy issues that impact the entire institution.
Patricia Towler, VP External and Legal Counsel
BA (University of King's College), JD (Dalhousie University), LLM (University of San Diego), DipCS (Regent College)
Patricia Towler leads the College's enrollment services, alumni relations, conferences, and marketing and publications departments. In addition, she serves as the College's in-house legal counsel. Prior to joining Regent in 2004, she practiced civil litigation with pre-eminent Canadian law firms in Halifax and Vancouver and is an experienced mediator, speaker, and author.
---
Kevin Unger, VP, Administration & Finance
BA, MBA
Kevin Unger is responsible for finance, facilities, human resources, IT, and the Regent Bookstore. Prior to joining the College in 2008, he was the Chief Operating Officer of a real estate development company in Banff, Alberta.
---
Paul Williams, Academic Dean
BA, MA, MSc (Oxford), MCS (Regent College)
In addition to his role as Academic Dean, Paul Williams is the Executive Director of the Marketplace Institute, and the David J. Brown Family Chair of Marketplace Theology and Leadership. Before coming to Regent in 2005, he served as Chief Economist and Head of International Research for DTZ Holdings, an international real estate consulting and investment banking group headquartered in London, UK.