To help you get a taste of Regent College, we have provided free mp3 audio downloads of lectures by some of our faculty members.
Hans Boersma
J.I. Packer Professor of Theology
Hans Boersma's books include Heavenly Participation: The Weaving of a Sacramental Tapestry (Eerdmans, 2011) and Nouvelle Théologie and Sacramental Ontology: A Return to Mystery (Oxford Univ. Press, 2009). Before coming to teach at Regent in 2005, Dr. Boersma taught for six years at Trinity Western University, and served as a pastor for several years.
Audio Sample: "The Cross in Evangelical Doctrine"
Download
Hear more of Hans Boersma at www.regentaudio.com
---
Craig Gay
Professor of Interdisciplinary Studies
Craig Gay lectures at Regent in the area of Christianity and Culture, directs Regent's Master of Theology degree program, is the Associate Academic Dean of Regent College, and is the Interim Director of the John Richard Allison Library. He is the author of, among other books, Dialogue, Catalogue, and Monologue, and The Way of the (Modern) World: Or, Why It's Tempting to Live as if God Doesn't Exist.
Audio Sample: "After Post-Modernity...What?"
Download
Hear more of Craig Gay at www.regentaudio.com
---
Ross Hastings
Associate Professor, Pastoral Theology
Ross teaches at Regent College in the areas of the theology and spirituality of mission, pastoral theology, and ethics. He has earned two PhDs, one in organometallic chemistry, and the other in theology. Before coming to Regent, he served as a pastor in Ontario, Quebec and British Columbia.
Audio Sample: "Christian Mission Today"
Download
Hear more of Ross Hastings at www.regentaudio.com
---
Bruce Hindmarsh
James M. Houston Professor of Spiritual Theology
Bruce Hindmarsh took his DPhil in theology at Oxford and was a research fellow at Christ Church, Oxford. He publishes and lectures to international audiences on the history of early evangelicalism, and has taught spiritual theology at Regent College since 2001.
Audio Sample: "The Medium is the Message: Spiritual Experience in the Personal Letters of the Early Evangelicals"
Download
Hear more of Bruce Hindmarsh at www.regentaudio.com
---
Don Lewis
Professor, Church History
Don has written numerous articles and book reviews for both popular and academic periodicals and has recently completed a book on the nineteenth century background to the rise of Christian Zionism. Don has served as Regent College Academic Dean and the Dean of Regent's Summer School . He is also the Secretary of the College's Anglican Studies Program. He and his wife Lindi live in Vancouver.
Audio Sample: "'Evangelicals and Jews Together': The Origins of Christian Zionism"
Download
Hear more of Don Lewis at www.regentaudio.com
---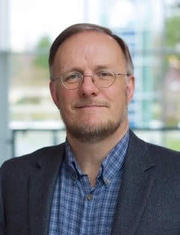 Iain Provan
Marshall Sheppard Professor of Biblical Studies
Iain has written numerous articles and several books, including commentaries on Lamentations, 1 and 2 Kings, Ecclesiastes and Song of Songs. He also co-authored A Biblical History of Israel with Phil Long and Tremper Longman.
Sample Audio: "What's the Use of Old Testament Studies Anyway?"
Download
Hear more of Iain Provan at www.regentaudio.com
---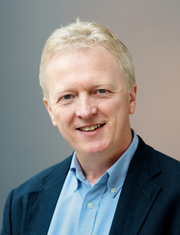 Iwan Russell-Jones
Associate Professor of Interdisciplinary Studies, Head of Christianity and the Arts Program
Iwan is an award-winning filmmaker, theologian, and writer. He has over 25 years of experience as a producer and director for the BBC, in both television and radio and has had the privilege of working with Desmond Tutu, Rowan Williams (Archbishop of Canterbury); and leading Christian apologists and authors, Malcolm and Kitty Muggeridge. For four years, he taught at Columbia Theological Seminary in Atlanta, where he set up a new department to explore the interaction between faith, media, and contemporary culture.
Audio Sample: "Hidden Creeds: Sacred Themes in Popular Culture"
Download
Hear more of Iwan Russell-Jones at www.regentaudio.com
---
Diane Stinton
Associate Professor of Mission Studies
Diane specializes in the study of World Christianity, particularly in theological developments in the global South. She has taught theology for many years in Kenya, where she helped launch two new programs: an MTh in African Christianity at Daystar University, and an MTh in World Christianity at the Nairobi Evangelical Graduate School of Theology (NEGST). She is the author of Jesus of Africa: Voices of Contemporary Christology and the editor of African Theology on the Way: Current Conversations.
Audio Sample: "Jesus of Africa"
Download
---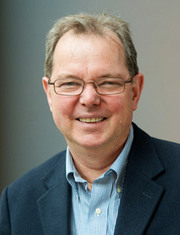 Rikk Watts
Professor of New Testament
In addition to his Regent responsibilities, Rikk's passion for biblical teaching ensures he is kept busy speaking at a variety of teaching programs. His latest book is a commentary on the use of the Old Testament in Mark.
Audio Sample: "Paul, Jesus, and Following the Rock (1 Cor. 1:10): Why Guessing and God Do Not Go Together"
Download
Hear more of Rikk Watts at www.regentaudio.com
---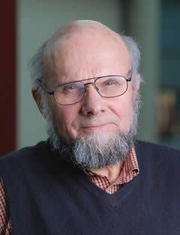 Loren Wilkinson
Professor, Interdisciplinary Studies & Philosophy
Loren has written many scholarly and popular articles developing a Christian environmental ethic and exploring the human relationship to the natural world in its environmental, aesthetic, scientific and religious dimensions. His books include Earthkeeping: Christian Stewardship of Natural Resources and Caring for Creation in Your Own Backyard (co-authored with Mary Ruth Wilkinson). Loren lives on Galiano Island with his wife, Mary Ruth. They have two adult children and two grandchildren.
Audio Sample: "Triune God and the Way of Love"
Download