Retelling the Story of Creation: A Pastor's Reflection on the Holy Ground Conference
May 25, 2015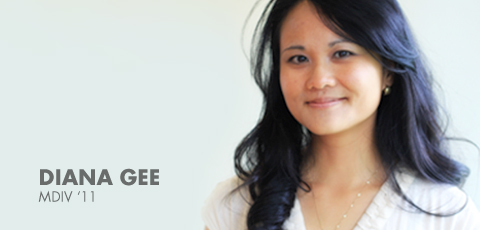 We live in a beautiful world. We live in a world abundant in life. We live in a world storied by God's grace and provision. And we live in a world in profound environmental crisis.
As I reflect on the 2015 Regent Pastors Conference, Holy Ground: Answering God's Call to Creation Care (May 5-8 at Regent College, co-presented with A Rocha Canada), I am struck by the hopeful yet urgent tone of the four-day event. Here was a gathering of thoughtful, caring, and passionate lovers of God's creation—who still followed Christ. Many might have felt marginalized within the church, and so we came to listen and to learn, and I believe we left feeling encouraged for a task commonly left out of evangelical circles.
Initially, I was unsure of what to expect from this conference. As a young Christian growing up in the Prairies, I was hardly exposed to environmental issues on Sunday mornings. At Regent College, where I completed my MDiv degree, I was introduced to the topic of "earthkeeping" through courses taught by Loren and Mary-Ruth Wilkinson. Outside, in the supposed unspiritual world, environmental stewardship is left in the hands of tree-hugging activists and bottle-depot patrons. But when the conference began with a multilingual call to worship and an unprecedented First Nations Welcome, I was immediately impressed by God's invitation into what he is doing in his world. What followed was a series of presentations that drew us into a conversation about our relationship with the earth and all that is in it.
I appreciated Peter Harris's vision of "earthing the gospel"—of how God's salvific work needs to be brought down like rain from thunderclouds to rejuvenate a dry, thirsty world. Chris Wright gave a rich lecture on creation theology, which had nothing to do with the earth's age, but everything to do with its goodness and fulfillment. Legendary Loren Wilkinson reminded us to pay attention and rejoice in the created world. And Ed Brown took us from the personal to the global body of Christ taking action on creation care. That was just the first day.
By day two and three, the mood shifted as we were invited to repent and lament the brokenness of our relationship with creation. Jonathan Wilson exposed our spiritual captivity to death, scarcity, and greed, then expanded our vision of creation's story. Terry LeBlanc shook colonial paradigms by voicing Indigenous perspectives on our relatedness to the earth, insisting that creation has always cared for us far more than we have cared for it. Therefore, we ought to give creation appropriate respect as our caregiver and not as our possession. The conversation continued with Jonathan Moo as he painted a biblical vision for an earth that is being made new even while groaning for redemption.
We were riveted by Katherine Hayhoe's presentation on the history and trajectory of the earth's climate. The earth is speaking through scientific research and the message is clear: our world is getting hotter and it's because of us. The earth demands a response from those entrusted with its care.
What, then, is the faithful response for God's children? How can that response be sustained? In the last presentation, Miranda Harris and Leah Kostamo shared stories of hope and wonder, helping us to consider the power of simplicity and connectedness. Tell stories. Slow down. Grow food. Eat at the table.
By the end, I did not feel despair but a deep thankfulness for the beauty of the earth and its diversity. What became evident is that each member of God's body is called to a specific task that brings a measure of reconciliation to the world, and that includes the healing of human relatedness to the earth. I also got to meet new friends, each with a unique story and mission.
Now, I am left to consider my own task as an urban, Canadian pastor. The conference has sharpened my resolve to tell this grand story anew and to live it in my current context. It inspired me to love my Father's world as he loves it, and to pass that love on by his spirit, and by his abundant grace.
Diana Gee (MDiv '11) is Associate Pastor at Faith Community Christian Church in Vancouver.