Remembering Dr. Ian Rennie
October 15, 2015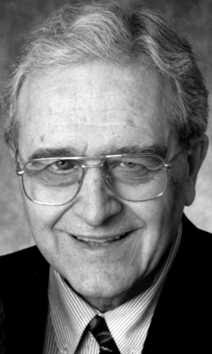 We recall with gratitude the life of Ian Rennie, Associate Professor of Church History at Regent College from 1973-1981. As an early faculty member and Regent's first full-time church historian, Dr. Rennie played an important part in shaping the ethos and spirit of the College.
Dr. Rennie obtained his PhD in church history from the University of Toronto in 1963, writing on English evangelicalism. He first came to Vancouver in a pastoral role, following a call to serve as a minister at Fairview Church.
Dr. Rennie joined the faculty of Regent College in 1973 and served as Associate Professor of Church History until his appointment in 1981 as Dean of Toronto's Ontario Theological Seminary (later Tyndale Seminary). He remained at Tyndale until his retirement in 1996.
Dr. Rennie's impact on the evangelical community was invaluable. He both witnessed and joyfully participated in the expansion of evangelical scholarship from an insular and isolated community to one actively and effectively engaged with the broader world. His consistent encouragement and discernment helped to spur on a new generation of scholars, among them Professor Mark Noll of Notre Dame University. As Professor Noll noted on hearing of Dr. Rennie's death, "all of us toiling in the vineyard today owe an awful lot to pioneers like Ian." Dr. Rennie will be remembered for his gracious spirit, his keen historical mind, and his commitment to building bridges within and beyond evangelicalism.
Dr. Rennie passed away on October 2, 2015 with his children at his side. A memorial service will be held at 7 pm on Wednesday, October 21 at Kerrisdale Presbyterian Church, 2733 W 41st Ave, Vancouver, BC.