Regent Launches New Arts Internship Program
February 11, 2015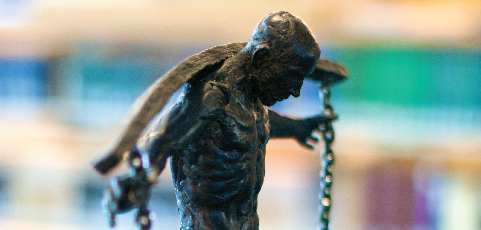 "Regent's new arts internship program gives hands and feet to our vision for a deeply integrative, culturally engaged form of education." - Jeff Greenman
We are delighted to announce the launch of a new Arts Internship Program, enabling emerging artists to integrate their faith with their art.
Regent College will partner with a variety of arts organizations to offer internship experiences to students. Current partners include Pacific Theatre in Vancouver; the Grünewald Guild in Leavenworth, Washington; The Word Guild in Toronto; Pulp Literature Magazine in Vancouver; the Saint James Music Academy in Vancouver; and The Art Factory in Kandern, Germany. We plan to announce more partnerships soon. Participating students will gain experience in a chosen sector of the arts, enlarge their understanding of how an arts organization works in the public sphere, and grow in Christian discipleship and character.
"Regent's new arts internship program gives hands and feet to our vision for a deeply integrative, culturally engaged form of education. Our arts students will have opportunities to explore what it means to live out their faith and bring Christian vision to the world of the arts through our partnering arts organizations."—Jeff Greenman, President

Two students have already embarked on this program: Andy Stromberg heads to Leavenworth, Washington during Reading Week to start his internship at the The Grünewald Guild. Enoch Daniel is interning with the St. James Music Academy, working with children on the Downtown Eastside.
The program is tailored to individual students, introducing them to a creative work environment in which they can learn and make use of the tools they have already acquired. Throughout their internship experience, the interns will also take part in integrated readings and group discussions that will help them to reflect biblically and theologically on what they are doing.