New Housing Database for Regent Students and Landlords
June 08, 2015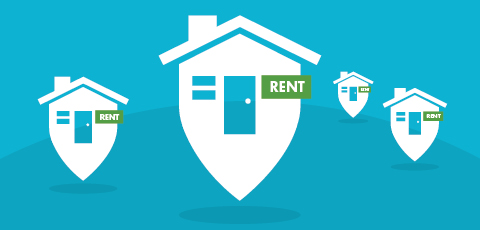 "Our motivation [for renting to Regent students] was to keep our kids in an international community, to have them know what's going on in the world because we have someone living with us from Europe, Australia, or wherever."
Regent College has launched a new housing database to help its students find housing in Vancouver.
The database functions much like other sites that list rental properties, such as Craigslist, but is not accessible to the public. It's more functional and easy to use than its predecessor by allowing landlords to post photos of their properties, and including a Google map with each listing.
Finding affordable accommodation in Vancouver can be a significant challenge, which is why Regent College truly values and relies on dedicated landlords who only rent their properties to Regent students. And why would landlords choose to do that? Brian and Kaycie Burtchett, who have been renting to Regent students for decades, have some of the answers.
Portrait of Regent Landlords: The Burtchett Family
When Brian and Kaycie Burtchett first began renting to Regent students, Brian was a Regent student himself. Along with the Burtchetts' children (now five in total, ranging in ages from eight to twenty), Brian and Kaycie arrived in Vancouver in 1997 for Brian to pursue the MDiv and then ThM degrees at Regent.
The Burtchetts, originally from California, had just moved from working in ministry in Holland for eight years, and found themselves living in a house near campus that happened to have two extra rooms in the basement. They decided to rent the rooms to some fellow students they had met at Orientation, explaining, "our motivation was to keep our kids in an international community, to have them know what's going on in the world because we have someone living with us from Europe, Australia, or wherever." Little did the Burtchetts realize how large a role Regent student renters would play in their family over the next fifteen years!
But first, here is a little context for the Regent student housing situation. The real estate market in Vancouver continues to be one of the most competitive in North America, and this frequently translates into difficulty securing affordable housing to rent, regardless of whether a student is single, married, or has children. Housing difficulties are consistently near the top of the list of challenges that all but a few Regent students face at some point during their time in Vancouver. Enter the Burtchetts—and many other Vancouver landlords who faithfully rent to Regent students.
Some landlords own property such as a house, or a building of apartment units, that they advertise to Regent students. Some have houses with self-contained basement suites or attics. And some want to live more closely with students and rent out rooms in their own homes, integrating the students into their daily lives. The situations vary widely, and all can be mutually beneficial. As Kaycie Burtchett puts it, "It not only helped our income, but it helped us to know what God is doing in other parts of the world."
While not every landlord will have the time or opportunity to know their Regent student renters well, the Burtchetts have had renters who became like extended family members. They have appreciated having so many Regent student "aunties and uncles for our kids because we live so far from home...and sometimes [the students] are missing their nieces and nephews as well." Whether a renter has stayed short-term for a few weeks in summer, or for several years, Kaycie is convinced that "God always hand-selected people who needed us as much as we needed them."
The story about the Burtchetts was originally published in The Regent World Winter 2012 edition, and written by Ahna Phillips.