Marilynne Robinson to Deliver 2017 Laing Lectures
June 30, 2015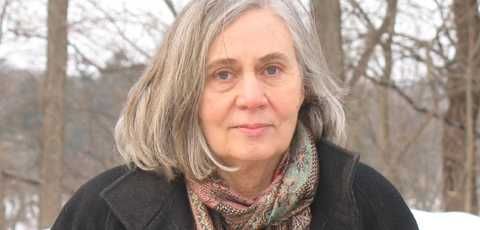 Regent College is pleased to announce that the speaker for the 2017 Laing Lectures will acclaimed novelist Marilynne Robinson, who will deliver a series of lectures on February 8–10, 2017, at Regent College (note that dates have changed).
About the Speaker
Marilynne Robinson was born and raised in Idaho, where her family has lived for several generations. She received a BA from Brown University in 1966 and a PhD in English literature from the University of Washington in 1977.
Housekeeping, her first novel, was published in 1981 and won the PEN/Hemingway Award for First Fiction and the American Academy and Institute's Richard and Hinda Rosenthal Award. Mother Country, an examination of Great Britain's role in radioactive environmental pollution, was published in 1989. Robinson published the Pullitzer-Prize-winning Gilead in 2004, Home in 2008, and Lila in 2014. She lives in Iowa City, Iowa, with her family.
About the Laing Lectures
The Laing Lectures began at Regent College in 1999 in cooperation with Roger and Carol Laing and in honour of their father, William John Laing. The purpose of the lectures is to encourage persons recognized for scholarship, wisdom, and creativity to undertake serious thought and original writing on an issue of significance for the Christian church and to promote the sharing of such thoughts through a series of public lectures. The material presented by Laing lecturers is intended to move beyond an analysis of historic and current concerns to provide proposals for alternative action for the Christian church. In doing so, lecturers will be invited to explore in an interdisciplinary way the relationship between Christianity and culture, and to suggest ways in which that relationship might lead to greater flourishing of the church, the larger human household, and the whole community of creation.
The 2016 Laing Lectures speaker is psychiatrist and author Iain McGilchrist.
Past Laing lecturers: Neil Postman (2000), Charles Taylor (2001), Peter Berger (2002), Margaret Visser (2004), Miroslav Volf (2006), Nicholas Wolterstorff (2007), Walter Brueggemann (2008), Susan Wise Bauer (2010), Albert Borgmann (2011), Rex Murphy (2012), Ellen Charry (2013-2014), and Ross Douthat (2014).
Past Laing Lectures audio is available at RegentAudio.com.