Regent College & A Rocha Spearhead Dialogue on Faith & Ecology
April 08, 2015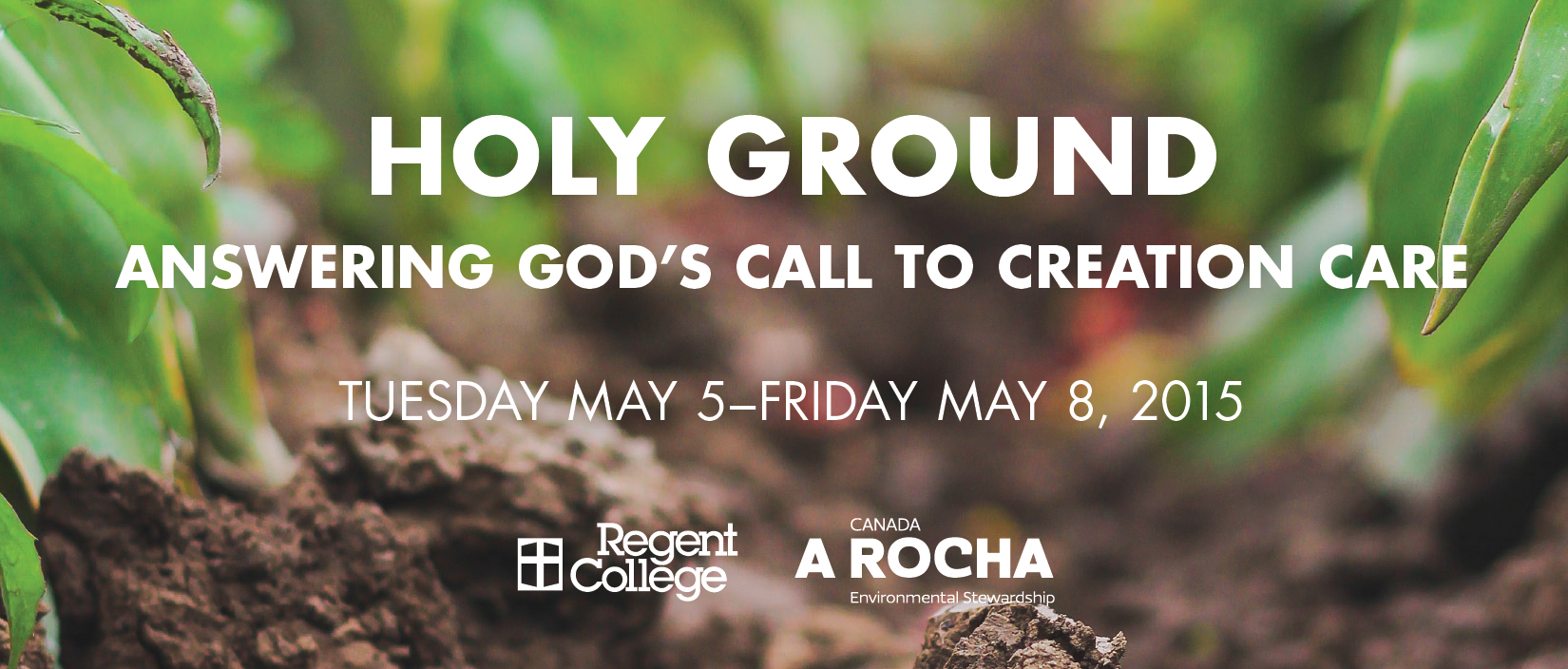 VANCOUVER, BC – It's no secret that Christians in the industrialized West have often been blamed as some of the greatest polluters and contributors to climate change. Is that the end of the story?
This spring, leading climate change scientist Katharine Hayhoe joins theologians, creation care experts, and church leaders at Regent College in Vancouver for "Holy Ground: Answering God's Call to Creation Care," a conference co-hosted by A Rocha Canada, a Christian environmental organization. From May 5 to May 8, they will consider how to address some of the greatest ecological challenges facing our planet, from a place of both self-critique and hope for the future. "Just as religion might be to blame for the environmental crisis, it also contains the moral seeds to help solve the problem," says Leah Kostamo, Co-founder of A Rocha Canada.
The politicization of ecological issues and a general suspicion of science in conservative evangelical culture have nudged many Christians into apathy. For her work on this issue, Dr. Katharine Hayhoe has been touted by Popular Science Magazine as "the scientist who might end the climate culture wars," and by Time Magazine as one of 2014's 100 Most Influential People. "Many people view science and faith as being deeply divided," says Hayhoe. "But for me...I grew up with the understanding that there was no conflict. By studying science, we are studying what God was thinking when he created the universe."
Another hurdle, according to conference host and Regent College Professor Ross Hastings, is one of theology: "the trouble with a lot of evangelicals is they have a wrong theology of creation care. Believers ought to care because we are united to the Lord of Creation—that kind of teaching is sparse."
In step with that ethos, Christian organizations like A Rocha are finding unique and practical ways to engage individuals and communities in the work of creation care. A Rocha Founder Peter Harris believes that Christians' attitudes are slowly changing. "There's now a widespread awakening throughout the North American church regarding the need to care for creation," he says. "It's coming from those who care about the poor and are interested in justice, and coming from those who care about beauty."
This conference seeks to inspire church leaders, in very practical ways, to incorporate earthkeeping practices into their personal and congregational life.
Event Details
Date: Tuesday May 5–Friday May 8, 2015
Registration: rgnt.net/pc2015
Cost: $380 (regular) or $320 (group rate)

Ed Brown, Director and CEO of Care of Creation and Senior Associate for Creation Care for the Lausanne Movement
Peter Harris, Co-founder and President of A Rocha
Miranda Harris, Co-founder, A Rocha
Ross Hastings, Associate Professor of Pastoral Theology at Regent College
Katharine Hayhoe, Associate Professor and Director of the Climate Science Center at Texas Tech University
Leah Kostamo, Co-founder, A Rocha Canada
Terry LeBlanc, Founding Chair / Current Director of NAIITS: An Indigenous Learning Community
Jonathan Moo, Assistant Professor, Theology at Whitworth University
Loren Wilkinson, Professor (part-time), Interdisciplinary Studies and Philosophy at Regent College
Jonathan Wilson, Pioneer MacDonald Professor of Theology at Carey Theological College
Chris Wright, International Ministries Director, Langham Partnership
About A Rocha Canada
A Rocha is an international Christian organization which engages in scientific research, environmental education, community-based conservation projects and sustainable agriculture. Based in the lower Fraser Valley, A Rocha has hosted and trained hundreds of students, scientists, and those interested in conservation from around the world.
About Regent College
Founded in 1968, Regent College was the first graduate school of theology in North America to make the education of the laity its central focus. Its Christ-centred programs and courses bring together vibrant, evangelical faith and rigorous academics.
Media Contact
A number of the conference speakers are available for interviews.