Summer Activites
The Apostle Paul, The Roman Empire, and Politics
Wednesday, May 31, 2017 at 12:00PM - 12:45 PM
This event has now ended. Please view this page to see all our upcoming events.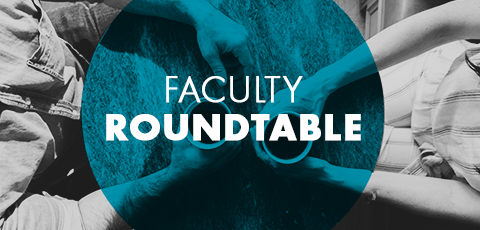 Faculty Roundtable is a time to get to know members of the teaching team at Regent College—full-time faculty, visiting professors, and friends.
This week's discussion features Dr. Douglas Moo and Dr. Paul Spilsbury, discussing the Apostle Paul in the context of the political culture of the Roman Empire.
Dr. Moo (PhD, University of St. Andrews) has been the Kenneth T. Wessner Professor of New Testament at Wheaton College since 2000. Prior to that, he taught for twenty-three years at Trinity Evangelical Divinity School. Dr. Moo also chairs the committee on Bible Translation for the New International Version and has published several theological works and commentaries on applying and understanding the New Testament.
Dr. Spilsbury (PhD, Cambridge) is a scholar of the New Testament and early Christian and Jewish history. Before coming to Regent, he was an integral part of the early formation and development of Ambrose University in Calgary. Paul is the Academic Dean and Professor of New Testament at Regent College.
You are invited to bring your lunch and join us in Room 100 for a lively discussion.
Location
Regent College, Room 100