Summer Activites
The Old Testament for Today
Wednesday, May 24, 2017 at 12:00PM - 12:45 PM
This event has now ended. Please view this page to see all our upcoming events.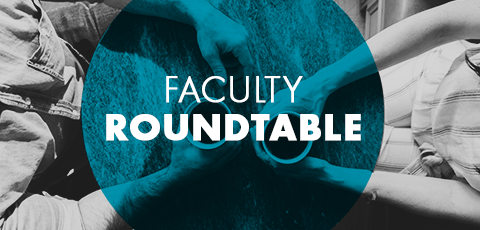 Faculty Roundtable is a time to get to know members of the teaching team at Regent College—full-time faculty, visiting professors, and friends.
This week's discussion features Dr. Darrell Bock and Dr. Tremper Longman III on the relevance of the Old Testament for the world today. The event will be hosted by Dr. Paul Spilsbury, Academic Dean of Regent College.
Dr. Darrell Bock is Executive Director of Cultural Engagement and Senior Research Professor of New Testament Studies at Dallas Theological Seminary. He is teaching The God-Man & the Gospel in the Public Square at Regent College this summer. Dr. Tremper Longman III is Robert H. Gundry Professor of Biblical Studies at Westmont College. He is teaching Old Testament Difficulties: Violence, Sexuality, & Origins.
You are invited to bring your lunch and join us in Room 100 for a lively discussion.

Location
Room 100, Regent College