Arts
The Power of Looking Stupid: Cliff Prang
Thursday, Jan 26, 2017 at 7:30 PM – 9:30 PM (Pacific Time)
This event has now ended. Please view this page to see all our upcoming events.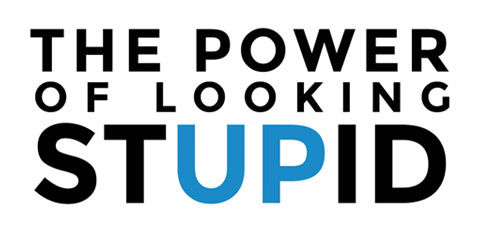 Cliff Prang is a professional stand-up and improv comedian with a knack for getting laughs from all types. He's come to be a Lower Mainland favourite for engaging storytelling, and clean, smart comedy. He will be returning to Regent College on January 26 with a show entitled "The Power of Looking Stupid: An Inspiring and Entertaining Presentation Exploring the Joys and Perils of Taking Risks."
Or buy them at the Regent Bookstore

"Watching Cliff Prang perform on stage is like drinking a warm cup of hot chocolate on a cold day. He brings comfort and joy to everything he does. A talented performer and a people lover -- it all comes out in his personality both on and off stage. Cliff has keyed into his core competence; caring and performing for people."
–Dave Swan, Former Panic Squad Team Mate & Friend

"Cliff Prang is a hilarious communicator and professional facilitator."
–Richie Norton - #1 bestselling author of the Power of Starting Something Stupid

Bio:
"I realized at a young age that making people laugh was my favorite thing. A close second on the list is to inspire others. I pride myself on executing each event with comedic flair and a passion for people, because YOU deserve to be celebrated.
As a 35+'er (but not yet 40!), I have been a professional comedian, pastor, keynote speaker, landscaper, retail sales guy, camp counsellor, friend, nemesis, champion, failure, husband & father. I am actually still a lot of those things.
I connect very well with young people as well as those who are more mature. I am game to schmooze with folks who wear fancy pants to work or with those who have dirt under their fingernails. I am a professional presenter and entertainer and excel at including everyone in the fun. I am mostly funny, but every so often I have a point... a heartfelt, poignant, seemingly important point... but not always.
I am married with 3 children, residing in Yarrow BC, and am currently living my dream of being a professional actor/comedian and amateur stay-at-home dad."
Location
Room 100, Regent College