Retreat
Spring Prayer Retreat—Wide and Long and High and Deep: Expanding our Prayer Horizons
Saturday, Jun 17, 2017 at 10:00AM - 4:00 PM
This event has now ended. Please view this page to see all our upcoming events.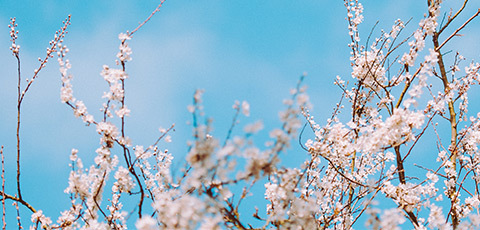 Nurture your relationship with God away from the hustle and bustle of classes and activities with a one-day prayer retreat.
In Paul's great letter to the Ephesians his prayers are as expansive as the immeasurable, unbounded love of God in Christ. In this hectic world, our prayers can all too easily become small or constrained by comparison. On this retreat, Bruce and Carolyn Hindmarsh guide us to pray with the apostle Paul by reflecting on his prayers from the beginning, middle, and end of Ephesians. The horizons of prayer turn out to be a vast as the love of Father, Son, and Holy Spirit. As we allow God's capacity to be the measure of our prayers, we will find there is space for all we even dare ask or imagine.
Cost is $35 for full-time students and seniors, $50 for adults. Lunch is included in the cost of registration.

Registration for this event closes on Thursday, June 15.
---
Bruce & Carolyn Hindmarsh
Bruce Hindmarsh took his DPhil degree at Oxford University in 1993. From 1995 to 1997, he was also a research fellow at Christ Church, Oxford. He has since published and spoken widely to international audiences on the history of early British evangelicalism. Bruce Hindmarsh has received numerous teaching awards, research grants, and fellowships. In recent years, he has been a Mayers Research Fellow at the Huntington Library and a holder of the Henry Luce III Theological Fellowship, and he is presently engaged in a research project on early evangelical spirituality.
An active lay member of the Anglican Church, he is married to Carolyn Hindmarsh, and they have three children: Bethany, Matthew, and Sam. He enjoys running on the trails and beaches of Vancouver.
An enthusiastic reader and teacher of biblical Greek, Carolyn Hindmarsh uses a wide variety of teaching methods to help her students grasp the basics of the original language of the New Testament.
Location
St. Helen's Anglican Church, 4405 W 8th Avenue