Academic
Introduction to Theological Language
Monday, Aug 25, 2014 at 9:00AM - Thursday, Aug 28, 2014 at 4:00PM
This event has now ended. Please view this page to see all our upcoming events.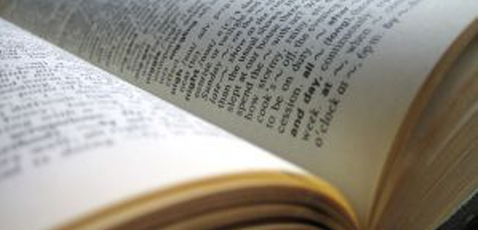 This course covers basic theological terms and discusses their usage. Though it's primarily for students entering Regent College without a theological background or for those whose first language is not English. All students are welcome to attend. Some of the terms and topics include: Theology, Christology, Pneumatology, Soteriology, Ecclesiology, Eschatology, Trinity, Latin and Greek.
Students can choose one of two tracks: Novice or Advanced. The Novice (beginner) track covers basic terms and allows ample time for questions and discussion. The Advanced track offers a wider breadth of terms, moves at a quick pace, and provides additional optional activities. Each class is two hours long with a one hour optional review after the break. Students are encouraged to choose the track that works best for their schedule and pace of learning.
Date & Time: Novice: August 25-28, 9:00-12:00 PM; Advanced: August 25-28, 1:00-4:00 PM
Cost: $35 to be paid at the first class
Register: email Sherah Bodie: esl@regent-college.edu