Public Lecture
Pope Benedict XVI and His Legacy
Thursday, Apr 4, 2013 at 12:30PM - 2:00 PM
This event has now ended. Please view this page to see all our upcoming events.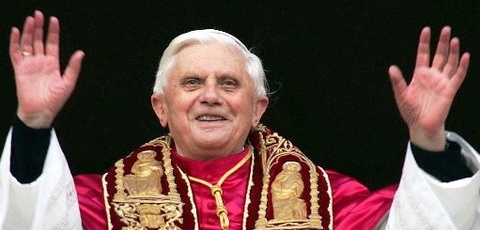 Dr. John Conway will survey the life and thought of Pope Benedict XVI and will explore the ongoing legacy of his papacy.
John S. Conway is Professor Emeritus of History at the University of British Columbia. He has specialized in the role of the German churches and the Vatican during the Third Reich, and on Christian-Jewish relations during the 20th century. He is the founding member of the Scholars' Conference on the German Church and the Holocaust, and is the author of The Nazi Persecution of the Churches 1933–1945. He was awarded the Queen's Silver Jubilee Medal in 1977.
Hans Boersma, J.I. Packer Professor of Theology at Regent College, will provide a response to the talk.
Location
Regent College Chapel, 5800 University Blvd, UBC Campus, Vancouver