Off-Campus
Film Screening: The Jesus Agenda
Saturday, Jan 26, 2013 at 6:15PM - 9:00 PM
This event has now ended. Please view this page to see all our upcoming events.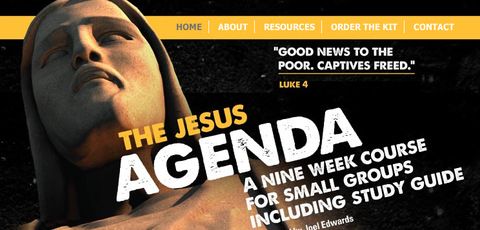 The film The Jesus Agenda by Regent faculty member Iwan Russell-Jones will be screening at the Missions Fest Vancouver Film Festival. The screening is on Saturday, January 26 at 6:15 pm, in Ballroom B at the Vancouver Convention Centre.
Iwan Russell-Jones will be present at the screening.
The Jesus Agenda is a nine-week, film-based course that follows Joel Edwards on a journey across four continents—through Lima, Lagos, Washington, New York, and London.
Purchase tickets online here:
http://www.missionsfestvancouver.ca/2013-conference/film-festival/
Location
Ballroom B at the Vancouver Convention Centre