Public Lecture
The Missing Piece: Can You Be an Effective Leader Without Being Entrepreneurial?
Monday, Jun 10 at 7:30pm - 9:30 pm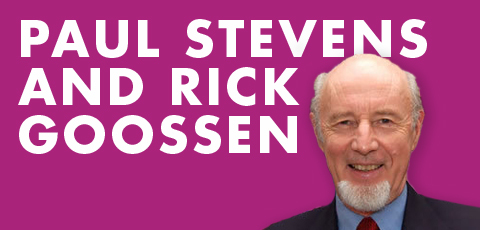 This lecture by the two authors of Entrepreneurial Leadership: Find Your Calling, Making a Difference (IVP) will explore the critical importance and deep sources of entrepreneurship and innovation for business, not-for-profits, and churches.
Join us for this free Evening Public Lecture. Our lectures tend to draw large crowds, so plan to arrive early for a good seat.
Paul Stevens and Rick Goossen will also be teaching a Summer School course called "The Soul of Innovation: Entrepreneurial Leadership in Churches, Not-for-profits and Business"
Location
Regent College Chapel